Welcome to Capitaland Animal Hospital
Capitaland Animal Hospital, an AAHA accredited hospital, provides companion animals of the Capital District of New York with the latest in veterinary medical, surgical and diagnostic care. Conveniently located on Troy-Schenectady Road in Latham, Capitaland Animal Hospital is twenty minutes from downtown Albany. The Hospital is easily accessible with ample parking and is designed to make our clients and pets as comfortable as possible.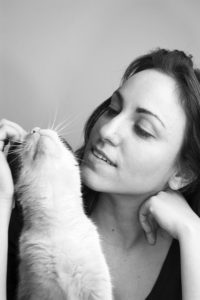 Offering the highest standard of care, our team of professionals is dedicated to improving the quality of life for your pets. We utilize the expertise of our doctors and licensed veterinary technicians in conjunction with specialists and consultants to offer the most knowledgeable, informed and compassionate veterinary care possible for our patients. Dedicated to excellence in patient care, we give your pet the same care we would give to our own family member.
We are a Cat Friendly Certified clinic and will soon be certified by the national Fear Free Professional program. The training our staff receives through these programs ensures the safety and stress-free comfort of our dog and cat patients while providing excellent healthcare. Your pets are special to us and we want to help them share a long and happy life with you!
Along with our boarding services we are now excited to offer our individualized Playcare program for you dog. Like a traditional doggie daycare, you can leave your dog with us for the day, Monday through Saturday. However, unlike traditional daycare, we'll give your dog individual, one-on-one time. Read more
Capitaland Animal Hospital is now offering indoor exercise for your dog. Regular treadmill workouts build muscle, help control weight, help reduce the discomfort of arthritis and relieve boredom. Keep your dog active and protected from the cold. Call for an appointment today!